ECS&R provides an assortment of industrial cleaning services that will enable your company to shine in today's competitive business environment. Whether we're providing routine maintenance, emergency response or project management, ECS&R strives to provide excellent service with the highest attention to safety. Our focus is to reduce operating costs and minimize disruption to your business.
We bring the right personnel and the right equipment for each specific industrial cleaning job. Our highly qualified and certified team of environmental professionals effectively manage cleaning and inspection services for hazardous, non-hazardous, wet and dry materials, process equipment and systems for a wide variety of industries. Our environmental professionals are constantly up-to-date on changing regulations in the waste hauling, transportation and disposal industry.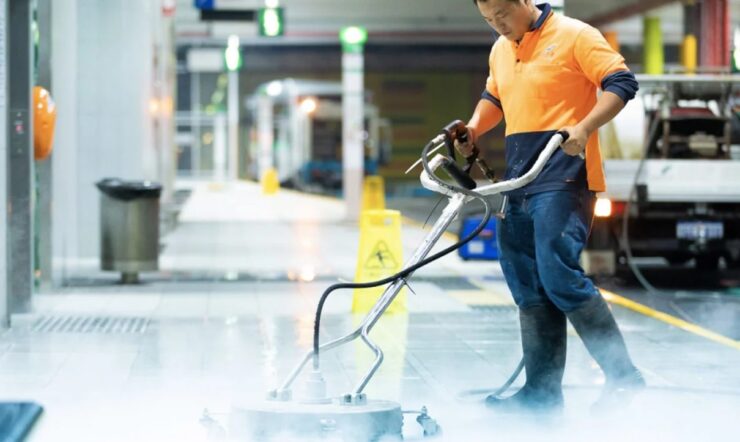 We've directed thousands of cleaning projects, including tank cleaning/washing; building and equipment decontamination; general equipment and property cleaning; disaster and damage restoration. Our crews regularly perform in confined space entry cleaning in rail cars, silos, storage bins, storage tanks, process vessels, sewers, boilers and manholes.
When you need us, we're there. There's no job too big or too small. ECS&R provides 24-hour emergency cleaning services to respond, contain and control the spill. We have the experience and certifications to characterize, collect, transport and dispose of any hazardous or non-hazardous waste materials generated during the clean-up process.
Industrial Cleaning Services Include:
Liquid vacuum truck operations (sludge removal)
Dry vacuum truck operations (solids removal)
Facility closures and decontamination (decommissioning of existing and abandoned structures)
Chemical cleaning
Waste hauling
Tank cleaning
24-hour emergency spill response