ECS&R can manage the specific challenges of your hazardous waste needs while maintaining regulatory compliance and safety requirements. Complete waste management services provided by our dedicated staff of professional personnel shows our commitment to meeting our customer's environmental needs. Allow our representatives to assist you in managing all your waste management needs.
Service Capabilities include:
Hazardous Waste Profiling
Hazardous Waste Transportation
Lab Pack Services
Container labeling, manifesting, and Shipping
Reactive Chemical and High Hazard Project Management
10-day In-Transit Facilities
Certificates of Recycling/Disposal
Waste Tracking
Annual Report assistance
Fleet and Transportation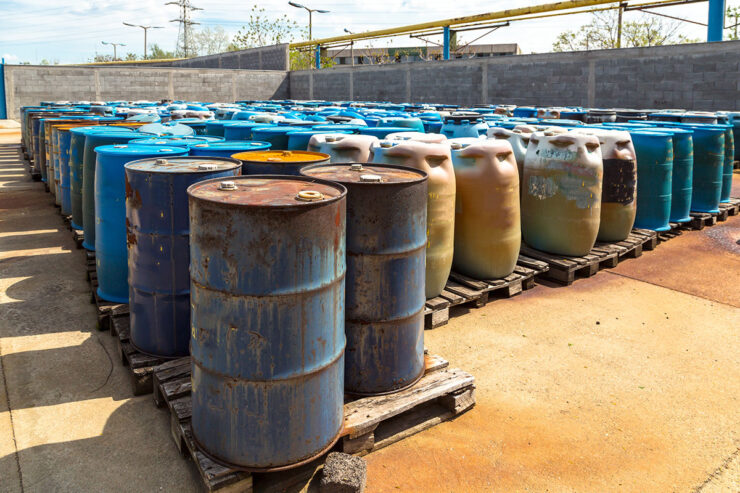 ECS&R maintains a diverse fleet of vehicles and transportation related equipment for Hazardous, Non-Hazardous, and Residual Waste hauling. Our goal is to provide safe, and reliable transportation services that enhance ECS&R service capabilities while controlling costs for our Customers.
Vehicles:
Tankers
Vac Tankers
Water Trucks
Roll Off Trucks and Roll Off Boxes
Supervac
Guzzlers
Vac Boxes
Box Trucks
Van Trailer
Certifications for Hazardous Waste:
Licensed DOT Hazardous Waste Transporter
PADEP Approved 10-day in-transit Waste Facilities
PADEP Approved 30-day HHW Permitted Facilities